Jump to recipe
This post is late for Passover. I know. I'm sorry.
BUT! These cookies are great any time of the year, for any holiday, and for just about any occasion!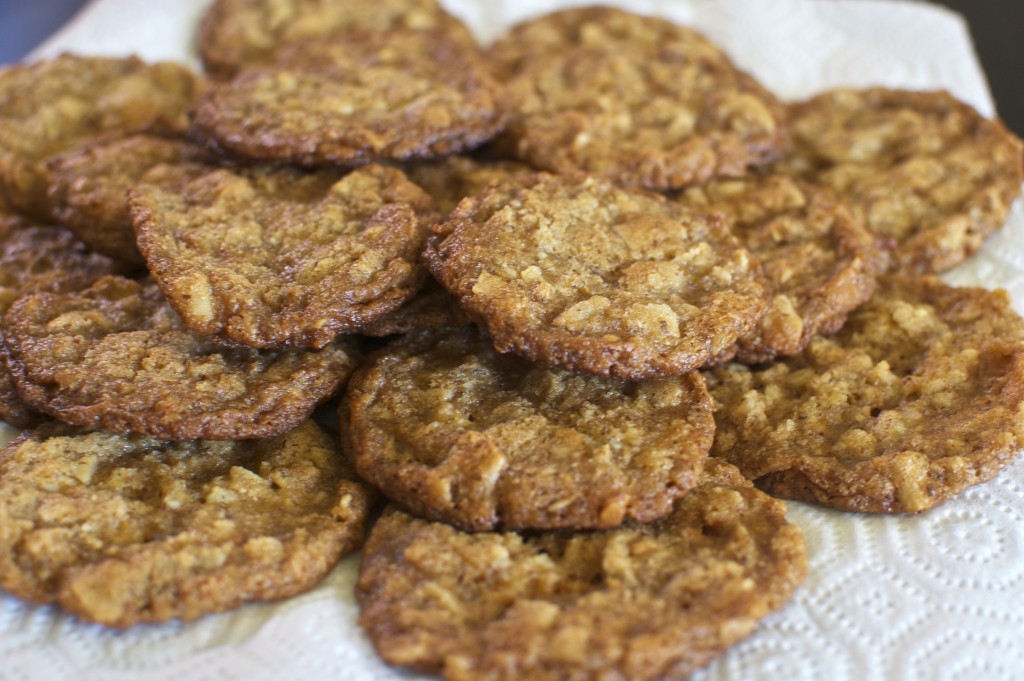 They are rich and coconutty, with crisp caramelized edges and delicate chewy interiors. It is important to note that these are flourless and gluten-free. You can swap out the almond flour for another nut – cashews would be lovely.
Another selling point? This is a one-bowl recipe! I used the KitchenAid stand mixer, but you could easy use a sturdy bowl and hand mixer Use the weight measurements and you won't need measuring cups either. Convenience and decadence. Unbeatable!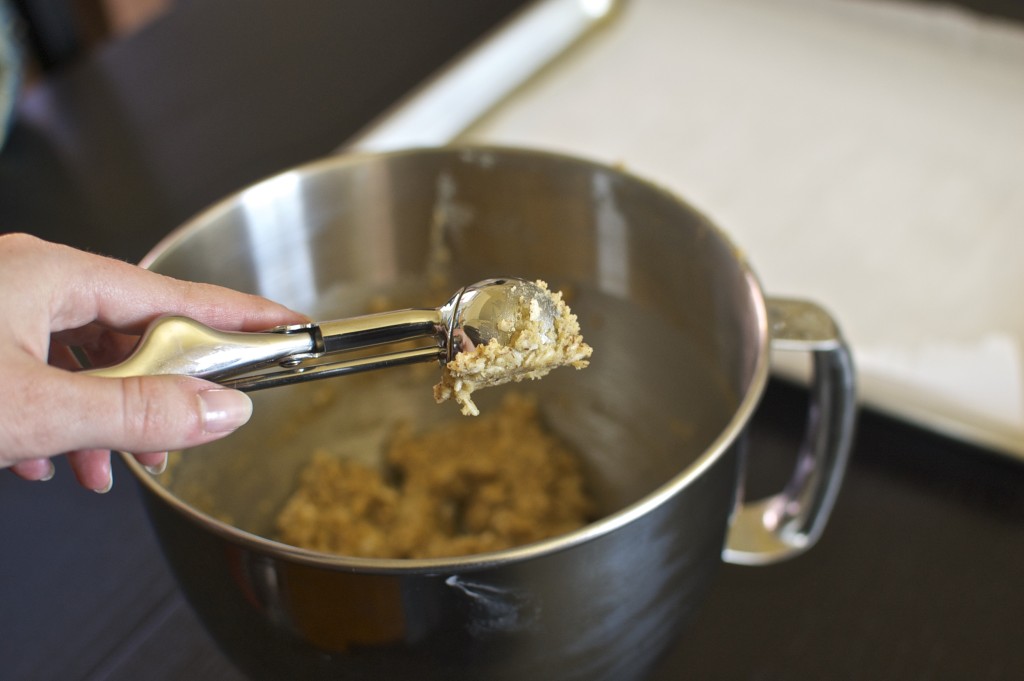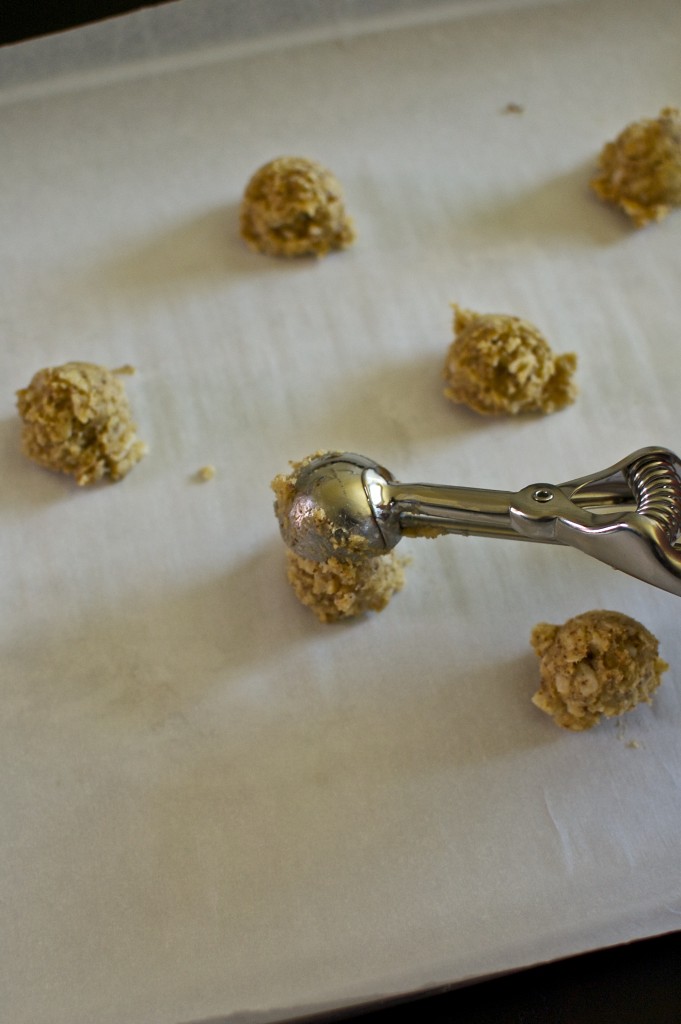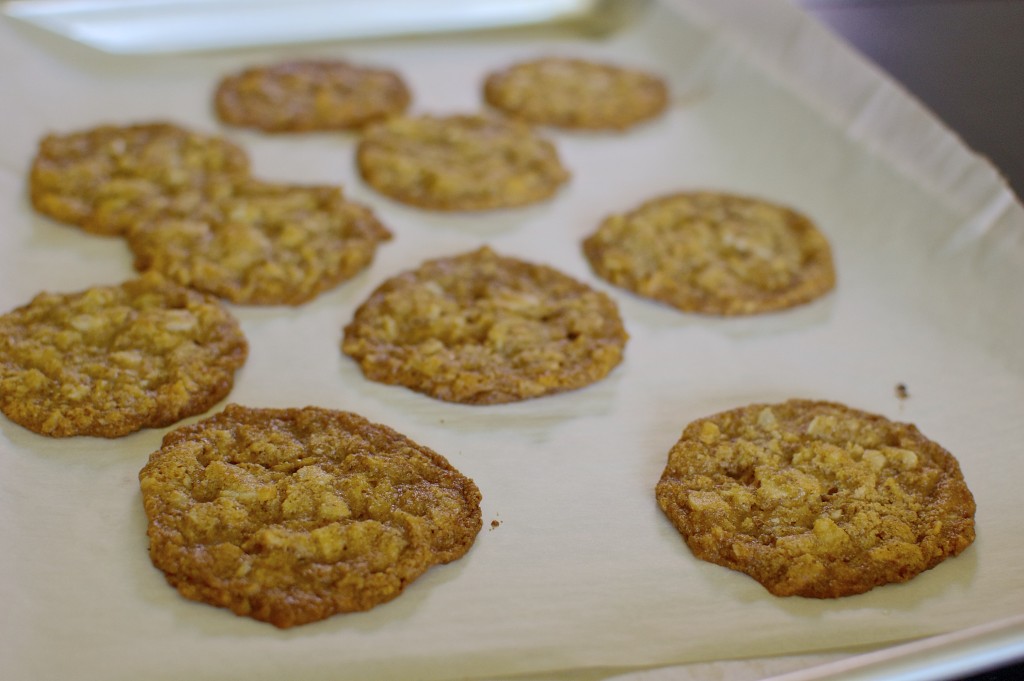 I featured these and other cookies at my annual Passover afternoon tea (post forthcoming). It was so lovely to have these during the holiday because they don't feel like an imitation of another cookie. They stand up proudly for what they are – a luscious, buttery, butterscotch-y cookie!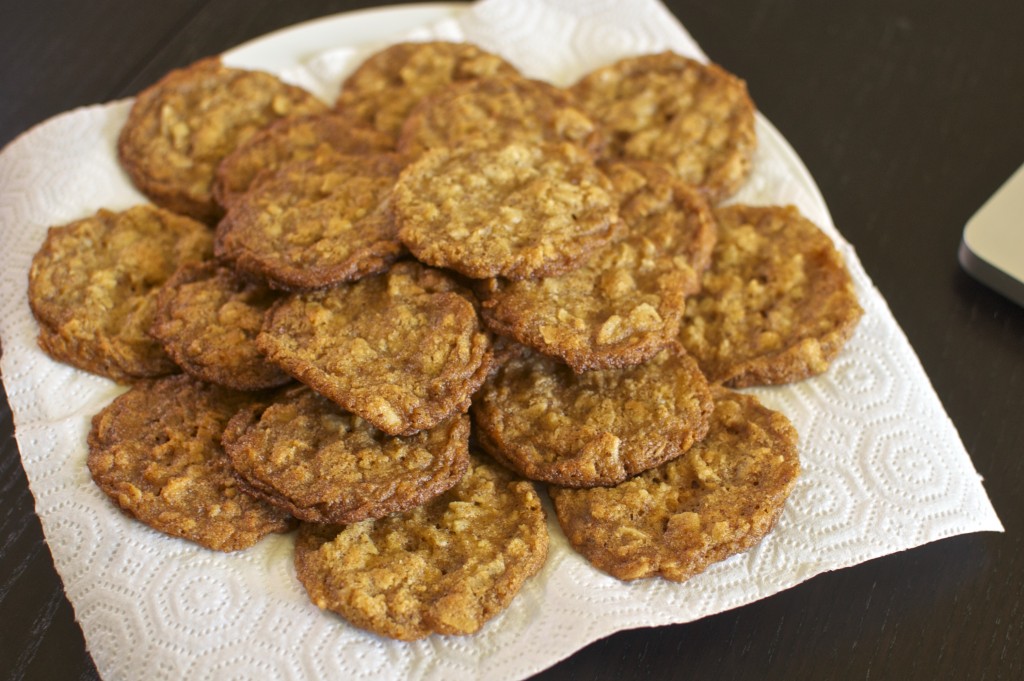 Say it loud! Say it proud! Insanely Good Flourless Coconut Cookies!
The recipe is adapted from Smitten Kitchen's post on the City Bakery's original recipe. I halved the recipe, didn't brown the butter, doubled the vanilla, and replaced the flour with almond meal. I got 28 cookies using a one tablespoon-sized scoop.
For the love of all that is holy and convenient, use a digital scale! You will only need a bowl and a spoon or two.
Decadent Flourless Coconut Cookies
Adapted from
Smitten Kitchen
's recipe. This recipe is gluten-free, Passover-friendly, and absolutely delicious!
Notes
Want to make this parve/non-dairy? I recommend using half coconut oil, half margarine or another fat. Coconut oil alone won't cut it.
Want to make this paleo? Coconut sugar might be a good way to go, but I haven't tried it.
Amazon sells the coconut flakes/chips (I use them for lots of things - my current breakfast is greek yogurt with blueberries and coconut flakes!): small bag and large bag
A good scale from Amazon - it's under $30! Jennings CJ4000

Ingredients
1/2 cup (1 sticks or 113 grams) salted butter, chilled
1/4 cup plus 1 tablespoon (63 grams) granulated sugar
3/8 cup (73 grams) packed light-brown sugar
1 large egg yolk
1/2 teaspoon pure vanilla extract
1 cup (87 grams) almond flour
1/2 teaspoon baking soda
a pinch of kosher salt
2 cups (120 grams) dried, unsweetened coconut chips (I used these)
Instructions
Heat oven to 350 degrees. Line baking sheets with parchment paper.
Beat butter and both sugars together until fluffy. Add egg and beat until combined, scraping down bowl as needed, then vanilla. Whisk almond flour, baking soda and salt together in a separate bowl. Pour half of almond flour mixture into butter mixture and mix until combined, then add remaining almond flour and mix again, scraping down bowl if needed. Add coconut chips in two parts as well.
Scoop dough using a 1 tablespoon-sized scoop and arrange on a baking sheet with plenty of room. Bake for 10 to 12 minutes, rotating the baking sheets half way through baking - take the cookies out when they're deeply golden all over.
Cool cookies on baking sheet for 1 to 2 minutes before transferring to a cooling rack. Cookies keep for up to one week at room temperature. Extra dough can be stored in the fridge for several days or in the freezer for a month or more.
© 2023 © 2020 Nosherium