Happy weekend! Shabbat shalom! And happy Purim!
Purim is a Jewish holiday and starts tonight, and goes into Sunday. Esther is the central hero of the story due to her strength of character, determination, and expert political lobbying. The root of her name means "hiddenness," and it isn't even her birth name. To save herself and her people, she sheds her name, Hadas, and becomes disguised as Esther. The whole story is one of hidden miracles – God doesn't appear in the story with lightning strikes and thunder claps, but miracles happen through the hard work, risk, and bravery of good people. Oh, and a little bit of luck!
In times like these of political turmoil and bombastic shows of force, it is easy to overlook the quiet, hidden, human miracles. The safeguarding of knowledge in the face of violence and ignorance. The rebuilding of what was broken and defiled. Unity in the face of vile discord. Resistance through love for the stranger.
But how does this apply to insanely rich vegan hamantaschen cookies? Dang, just get to the recipe already!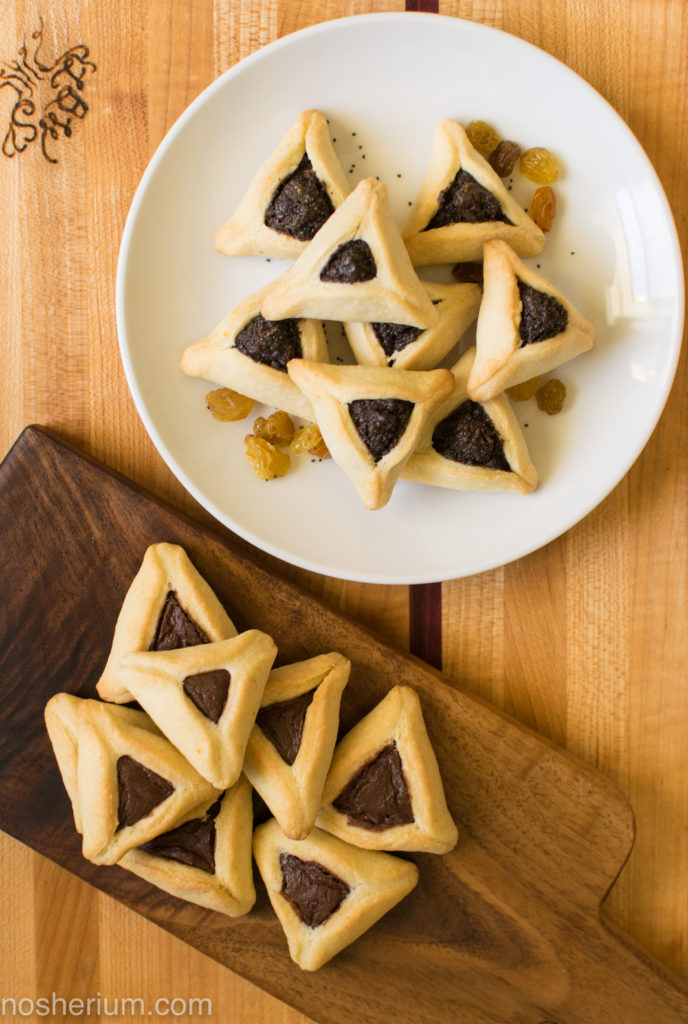 For the last two weeks I have bombarded you with glamor shots of hamantaschen. The best vegan poppy seed-stuffed ones! VERY not-vegan tender, flaky, butter ones! Here's another one to make you drool! These are 100% vegan, just like my previously published recipe for poppy seed-stuffed ones, and are stuffed with decadent chocolate-sesame paste! Check out the recipe over on Food52, and enjoy the roundup below!