Now that blood orange season is over, I couldn't pass up the first good watermelon of the year. It seems I have a thing for pink and red juicy fruits! I bought a massive one and want to try making this sorbet. Maybe I'll add some mint to it? Or maybe something a bit more interesting… tarragon, perhaps?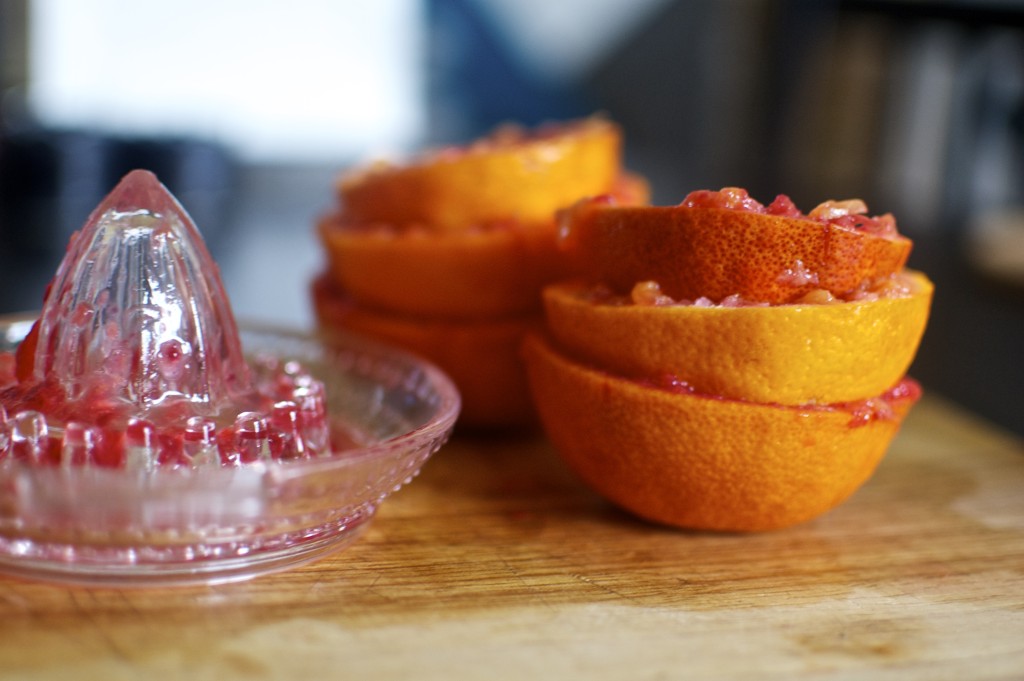 "The idea is that three dimensions of food we normally consider are quantity, quality, and type. So, for a month, or however long is tolerable, you eat in the fourth dimension, which is time. You read no nutrition labels, and you "detox" from thinking about food. Instead you think about the time you spend preparing food. You make sure to spend a half hour four nights a week, or whatever, cooking and eating. If people really ate in the fourth dimension, I think we'd be much happier, and healthier, and not as beholden to pseudoscience. I think that would be great."
Stay tuned for my first Foodie Friend Fun post – lamb dinner in Sacramento!