Summer has arrived in the Bay Area bringing with it my favorite fruits! I've been going to one of the local farmers markets with a friend and can't get all the luscious produce out of my head. My summer produce obsession continues after the break.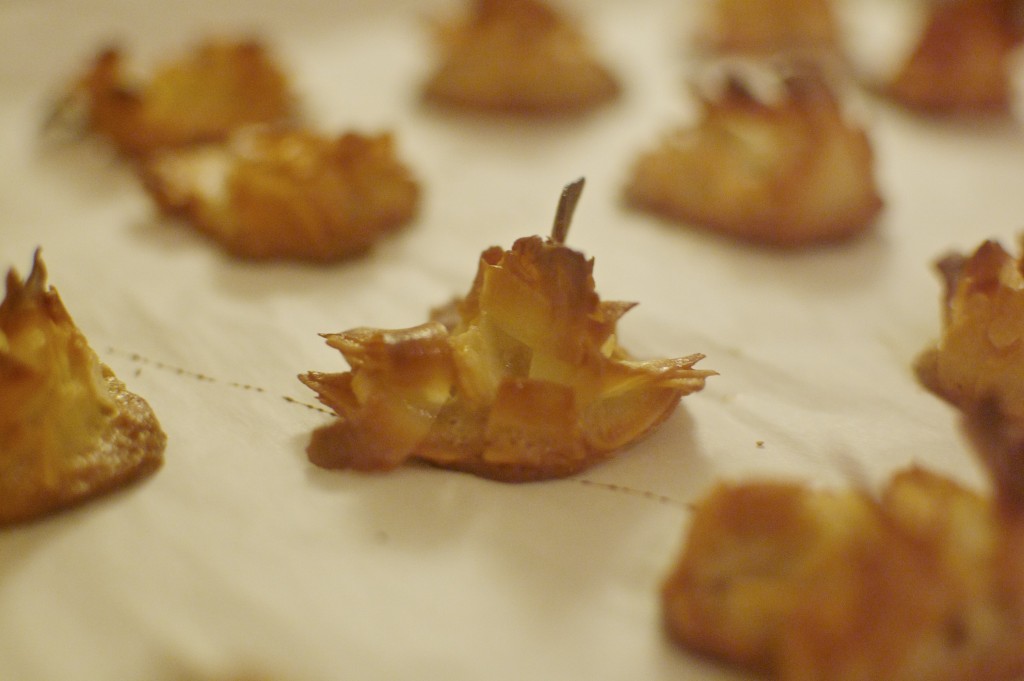 Above: My first try at Alice Medrich's legendary coconut macaroons. I managed to improve my technique in subsequent batches, and oh boy, those sweet shards of coconut still haunt my dreams.
On to summer fruits. I've gathered some inspiration for the best of the season below.
Right now, the peaches and apricots are unbeatable and I feel inclined to make this Peach and Oolong Jelly. Tea and and fresh fruit? Perfect match. All I'd need is some cream scones!
Rhubarb is so pretty. Those pretty pink stems called out to me at the store and I just couldn't say no. What's a girl to make with it? Molly's Compote? Deb's Snacking Cake? Roasted Rhubarb and Strawberries for topping ice cream? Or Rhubarb Ice Cream, for that matter. The mind reels!
Berries are another one of my favorites, and they work with everything. My favorite way to have them is with thick Greek yogurt and shaved, unsweetened coconut for breakfast. Perhaps I'll try my hand at making Greek yogurt at home!
Radishes are the ideal snack for me. I love the crunch, the bite, the color. And my favorite way to eat them is sliced thinly, on a thickly buttered slice of bread. I'm trying not to keep bread in the house, so maybe these Butter-Covered Radishes will scratch the itch without the carbs.
Sometimes I wonder if the weeds on the sidewalk are edible. Mark Bittman has the answer (and maybe the answer to food deserts) in this California Matters video.