I've been hard at work preparing Nosherium's Thanksgiving coverage – cooking, baking (beautiful pumpkin bread, for example), making a right old mess! The posts will be up next week, and will help you master making the iconic dinner for smaller groups with varied culinary and dietary needs. Vegan stuffing? I'm your food blogger. Gluten-free guests? I'm your food blogger. In search of a simpler way to make turkey? I'm your food blogger.
In the meantime, check out my round-up of the best of the quirky culinary internet!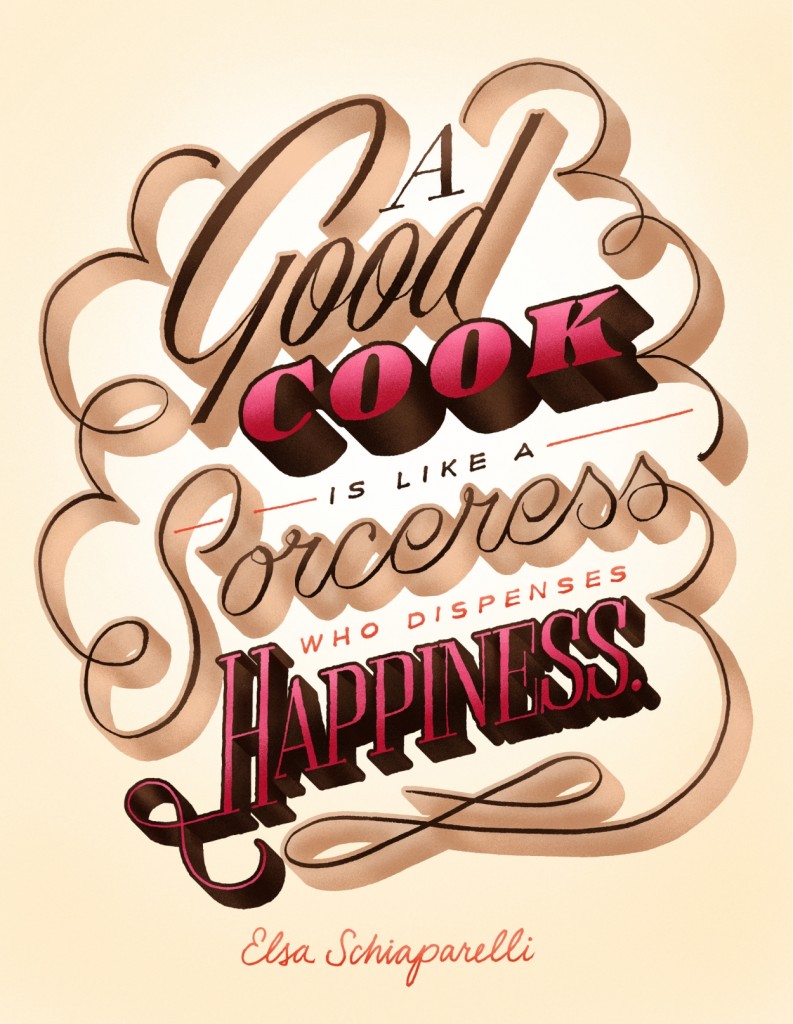 Quote from Elsa Schiaparelli – design by Friends of Type
Stay tuned for my Thanksgiving recipes and follow me on Instagram for constant foodie musings!