Jump to recipe
Growing up, the hardest part of Passover was giving up my beloved cereal. The Passover versions were never tasty enough, the texture was all wrong, and I wasn't keen on the cartoons. We took to having matzo brei or matzah meal pancakes for the whole week of Passover.
Now, I want something a little healthier, a little freshier, and something a little more convenient. Ladies and gentlemen, I present Paleo Passover Granola!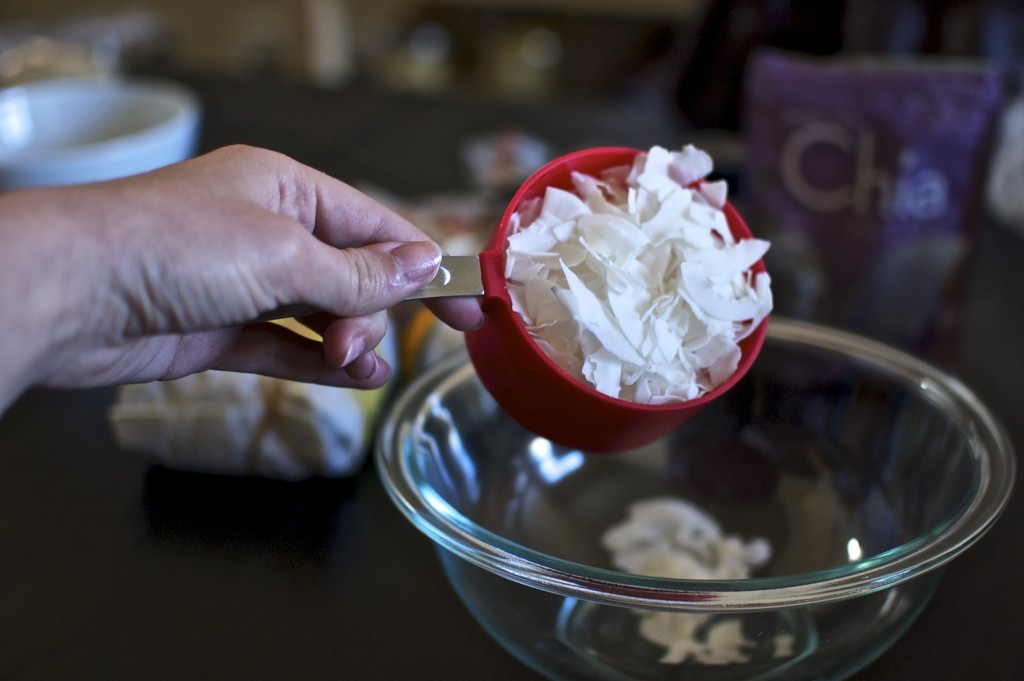 Full of coconut flakes for tropical crunch.
Lots of different textures – flaked almonds, pumpkin, sunflower, flax, and chia seeds!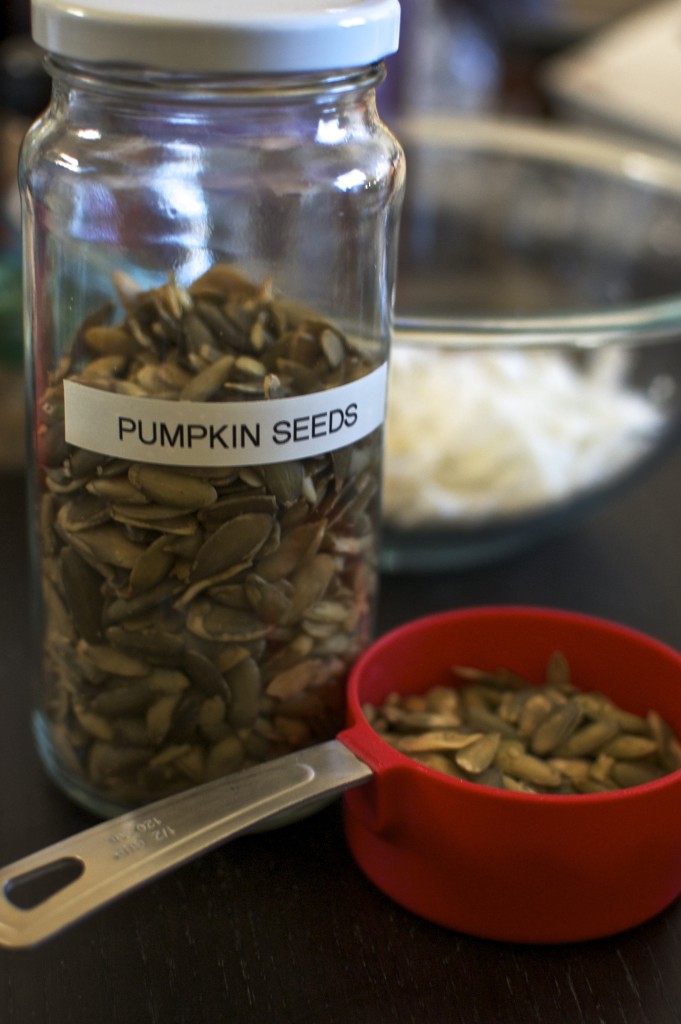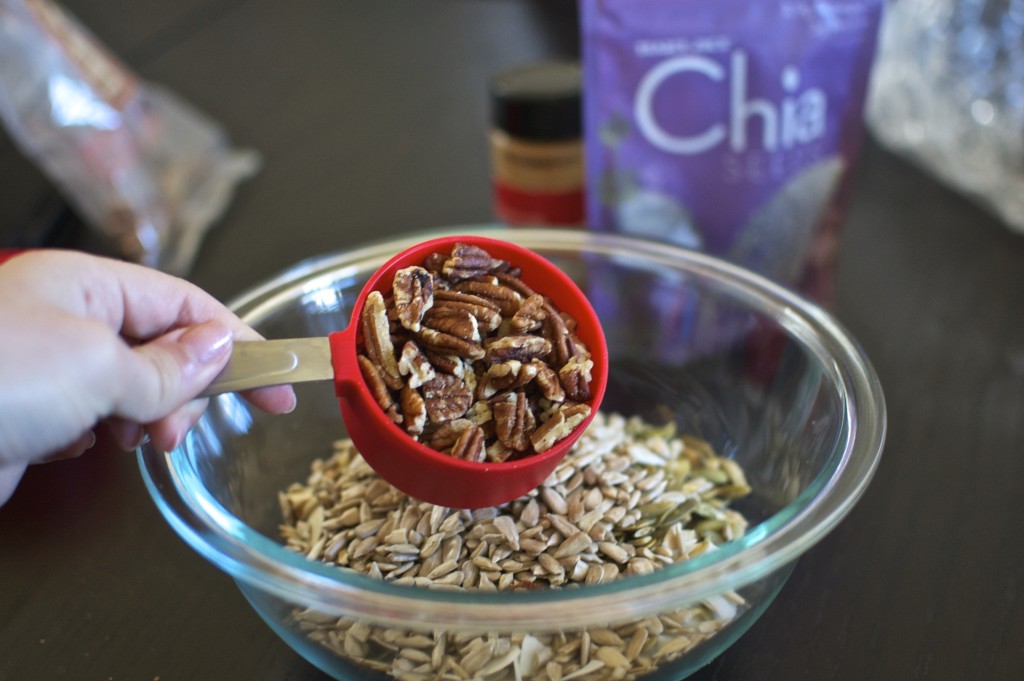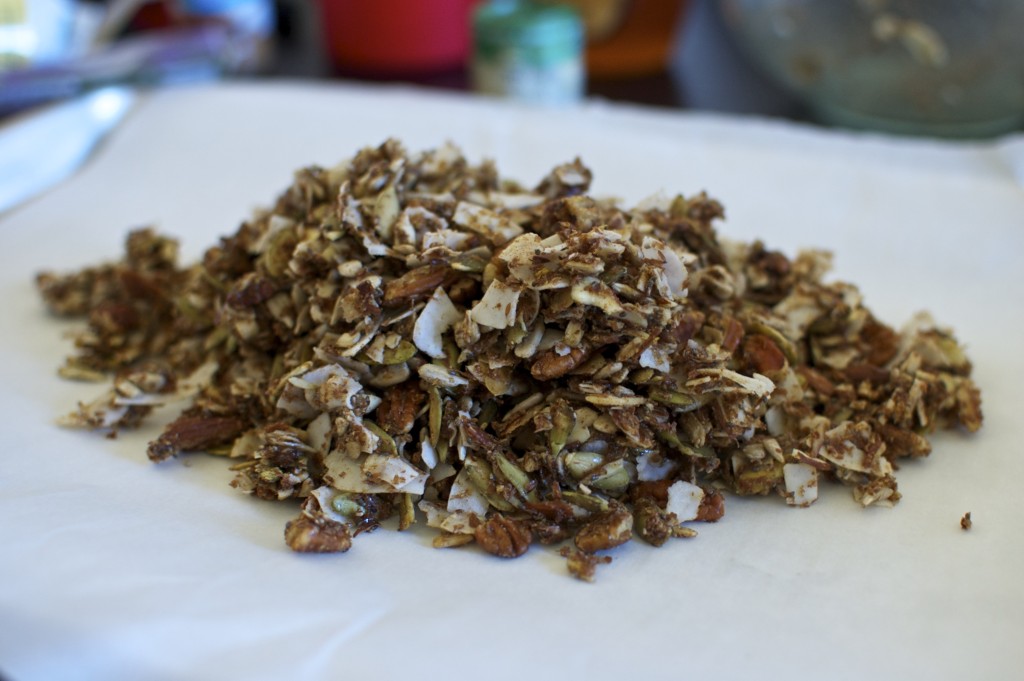 You mix it all up, spread it out on a baking sheet, and bake it until golden and toasty!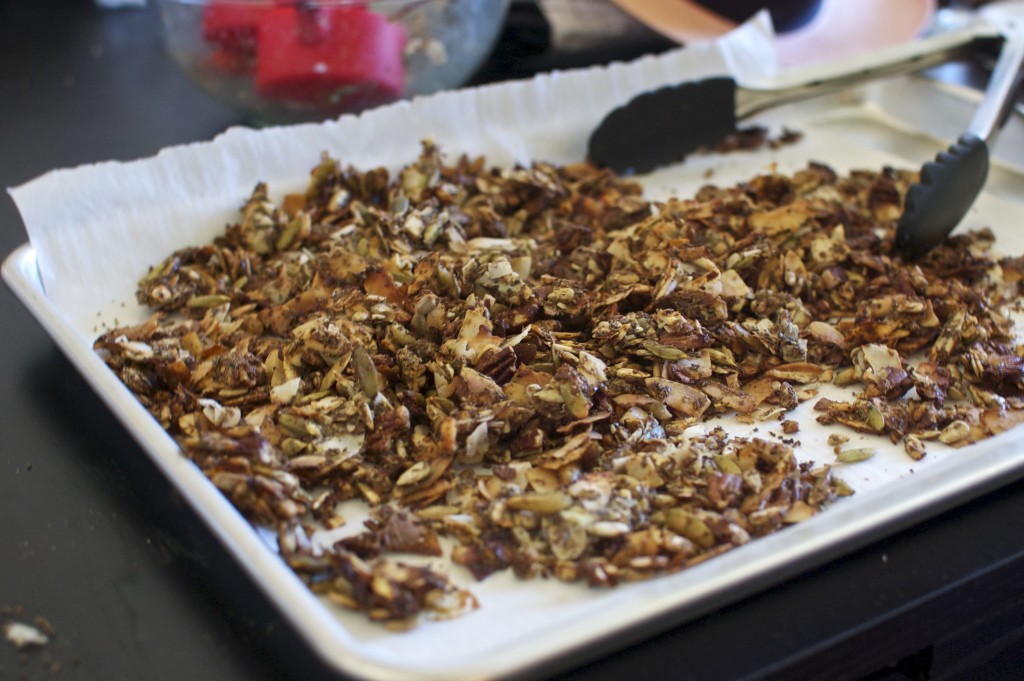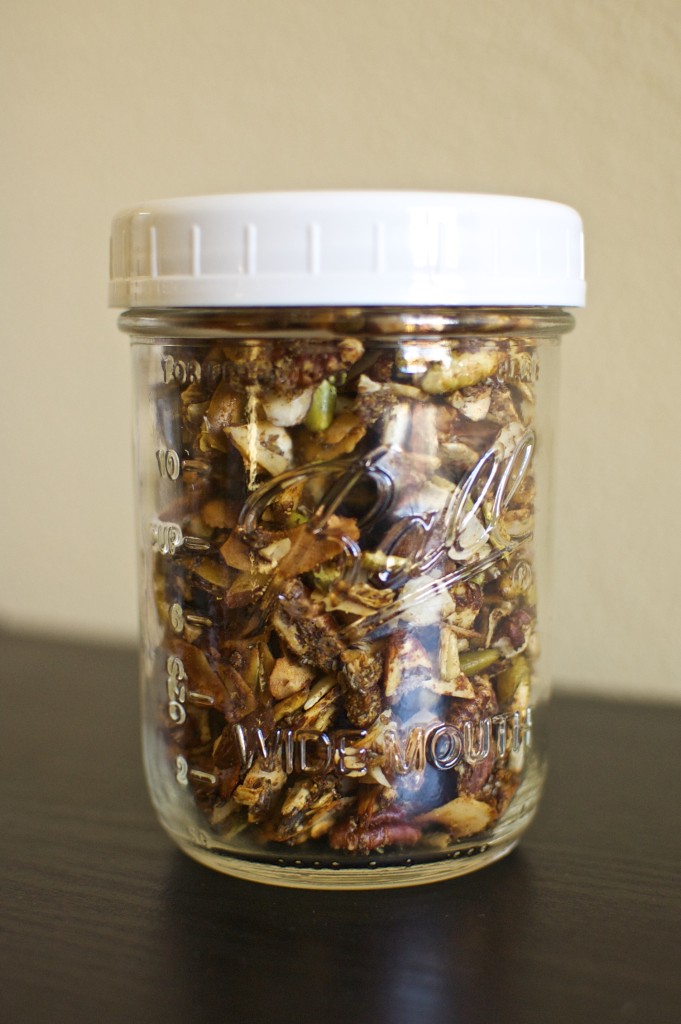 This batch will last for the whole week of Passover and more! You could add more spices, or maybe some dried fruits, cocoa nibs, or different nuts, or a couple tablespoons of coconut oil for extra richness. Choose your own adventure!
Going Totally Nuts! Paleo Passover Granola

Ingredients
1 cup coconut flakes
1/2 cup sliced almonds
1/2 cup pumpkin seeds
1/2 cup sunflower seeds
1/2 cup pecans pieces or halves
1/2 flax meal
1 tablespoon chia seeds
1/2 teaspoon ground cinnamon
1/4 teaspoon ground ginger
1 large egg
1 tablespoon honey
Instructions
Preheat oven to 350° and line a baking sheet with parchment paper.
Mix everything except egg and honey in a large bowl.
Beat egg and honey together in a small bowl, then pour into nut mixture and mix thoroughly.
Spread the mixture on the parchment lined baking sheet.
Bake for 15-20 minutes, until golden and toasty, stirring the mixture after 10 minutes.
Allow the mixture to cool on the baking sheet and store in a covered container. I am very fond of 16 oz. wide mouth mason jars with these plastic lids!
© 2023 © 2020 Nosherium