Jump to recipe
And now for something a little different!
Taking inspiration and technique cues from classic French cuisine, you end up with simple, elegant, refined Passover fish! This meal comes together very quickly, so gather your frying pan and matzo meal, we are making a dinner that would have Julia Child cooing.
Sole à la Meunière – sole in the style of the miller's wife – is dredged in flour, then gently fried in olive oil, and topped with parsley and lemony butter. It isn't at all difficult to tweak it for Passover!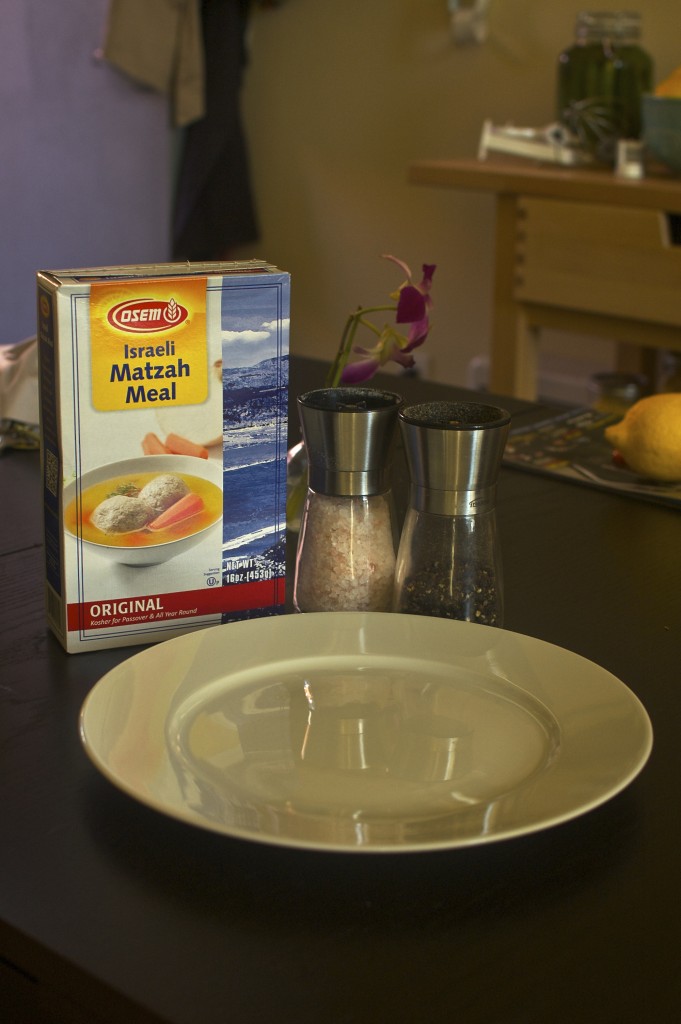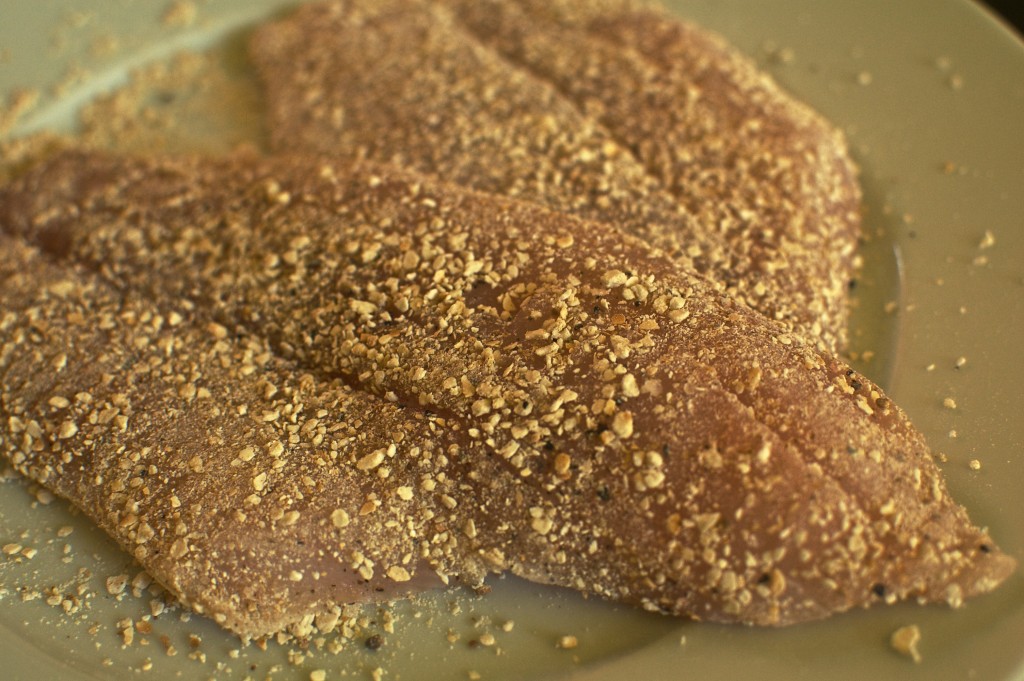 As you can see, I used regular coarse matzo meal to dredge the beautiful fillets of sole. Ideally, you should use matzo cake meal, which is finer, and with yield a more refined final result.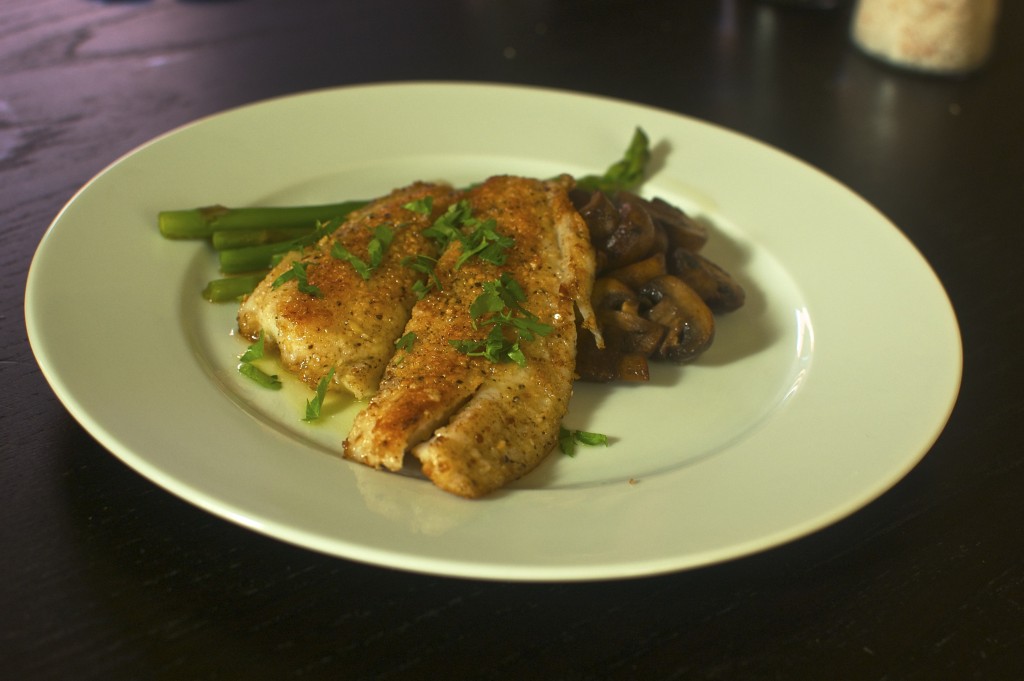 The fish is delicate, so I recommend serving it with crisp-tender asparagus and sautéed  mushrooms, but it would also go well with a fresh salad with a light citrus vinaigrette dressing. The LaRousse Gastonomique recommends the following as accompaniments: "aubergines (eggplants) and courgettes (zucchini) fried in oil, chunks of cucumber sweated in butter, sliced artichoke hearts fried in butter, mushrooms (especially ceps [porcini]) fried in butter or oil and red or green (bell) peppers that have been cut into thick strips and sweated in oil." Now I'm hungry again!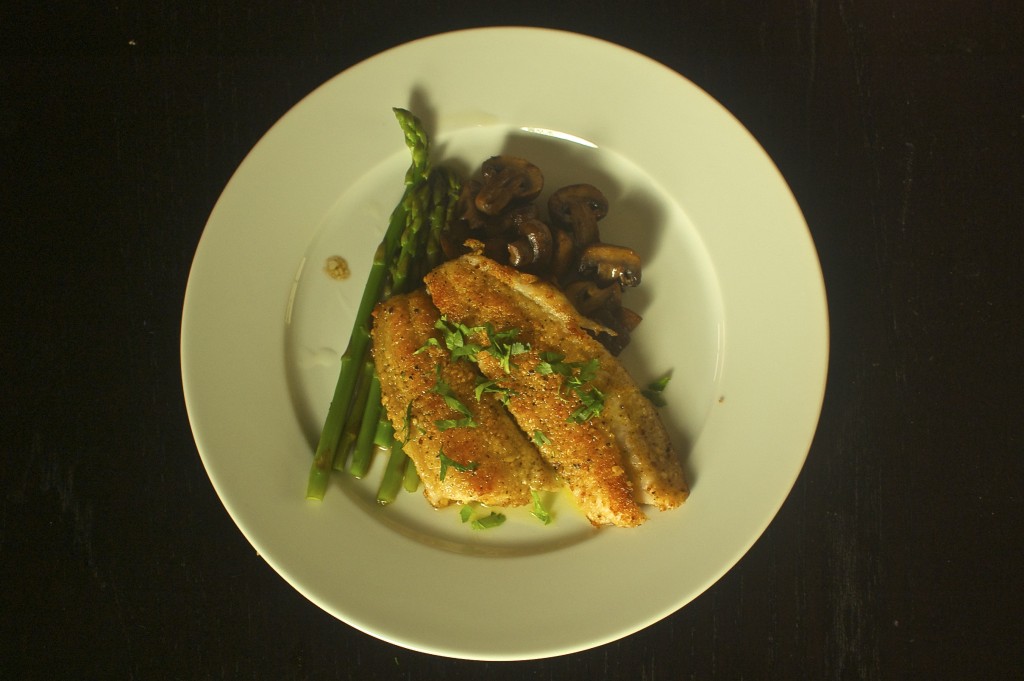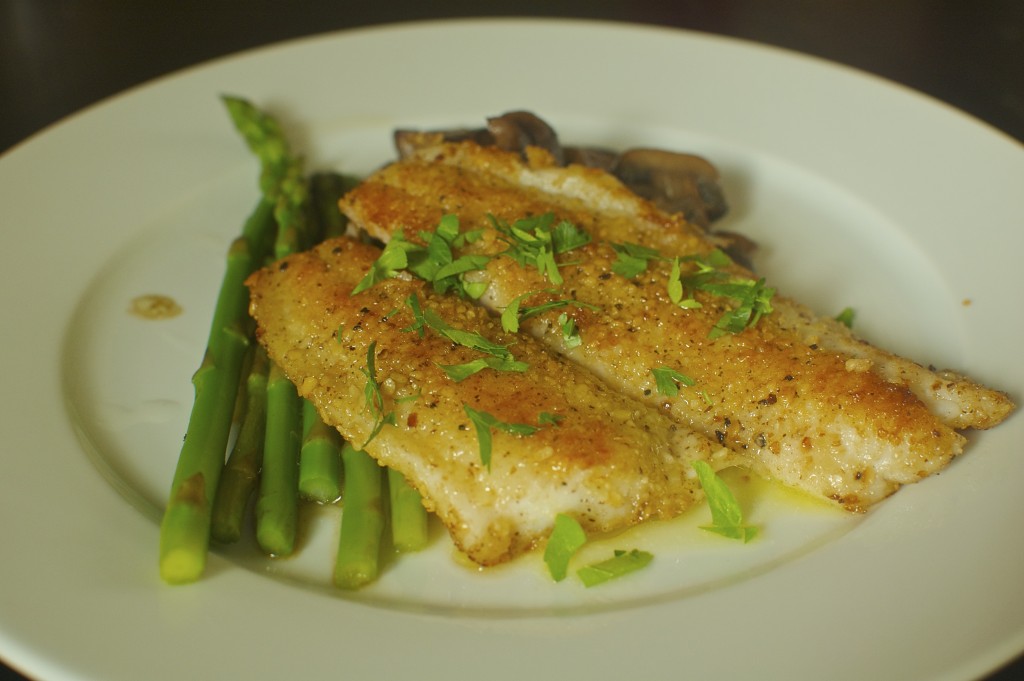 So dig into this luscious, buttery, elegant fish.
Chag sameach! Happy Passover!
Passover Sole à la Meunière

Technique from the LaRousse Gastronomique.

Ingredients
1/2 lb sole fillets
3 tablespoons matzah meal
cooking oil - grapeseed or olive
2 tablespoons salted butter
a squeeze of lemon juice
chopped parsley for garnish
Instructions
Pat the fillets of sole with a paper towel.
Season matzah meal with salt and pepper and spread it on a plate.
Dredge the fish in the matzah meal.
Heat the cooking oil in a frying pan over medium high heat, and cook fish for 2-4 minutes on each side, removing it to plates.
Melt the butter in the frying pan with the lemon juice. Pouring the melted butter over the fish and top with the parsley.
© 2023 © 2020 Nosherium