See more honey pots in part one!
Sometimes you don't want to spend lots of money on specialty serveware. These honey pots are budget-friendly and still adorable! Lots of them are from Anthropologie, the place for adorable things. All of these honey pots ring it at under $20!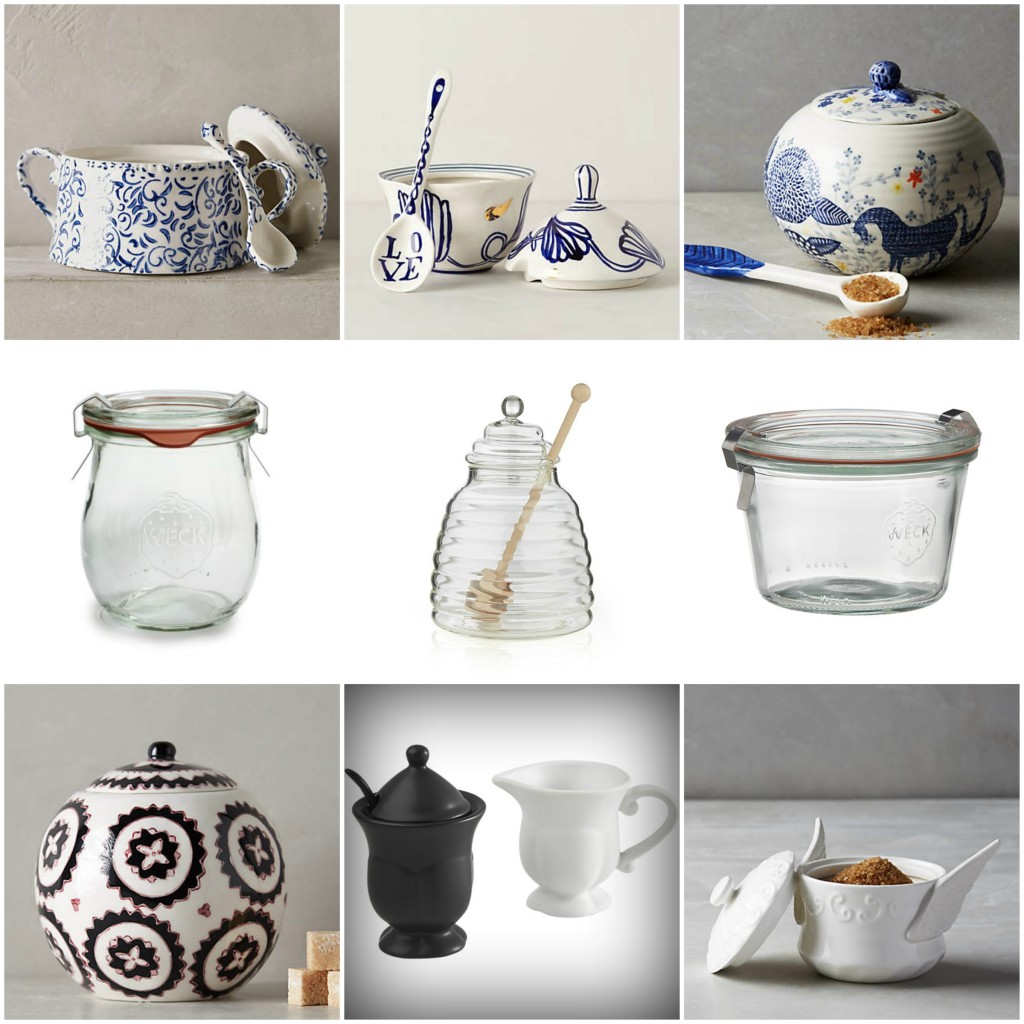 Top Row (left to right):
Middle Row (left to right):
Bottom Row (left to right):
Honey pots are only part of the apple-and-honey equation, so how to you complete the picture? My favorite way to serve apples and honey is in a chip-and-dip arrangement. I use a large plate or platter with a bowl or pot of honey in the center. Last year, though, I placed several short tumblers around the table and filled each one with slices of apple, I stationed smaller ramekins of honey near the tumblers. Here are some interesting vessels for your apples and honey: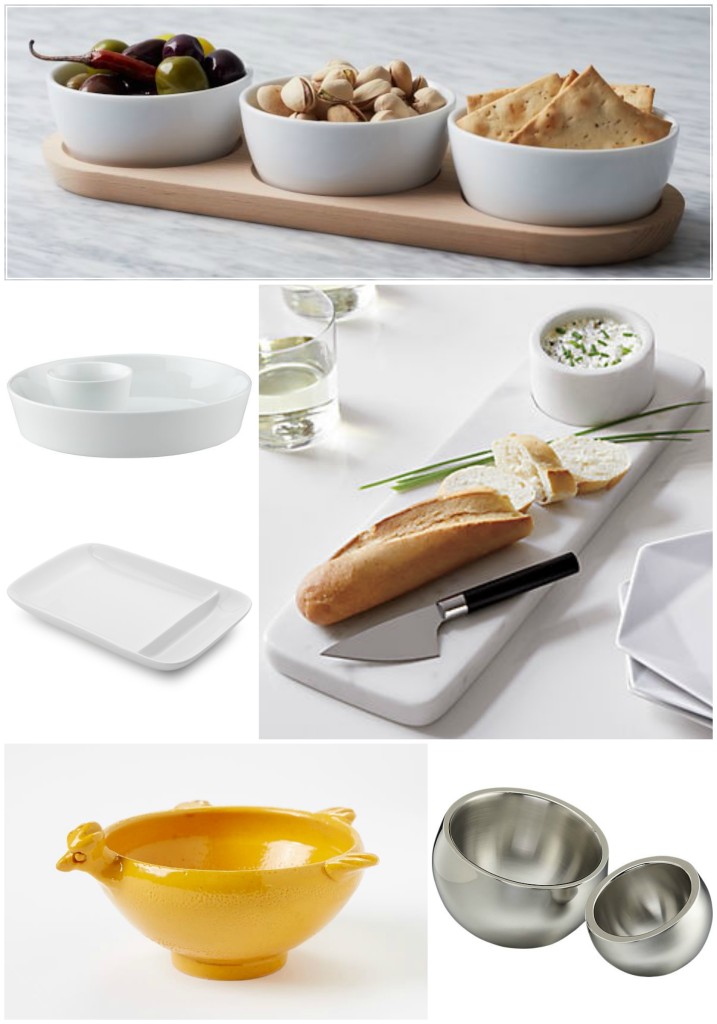 Clock wise from the top:
I hope you enjoyed this round up! Stay tuned for homemade yogurt and my sample HHD menus!